We offer services of a more specific nature in connection with landscaping and civil works. These services consist of specialised works to complement our activities. Sometimes living plants are not suitable, or their use might not compensate for the maintenance work involved. In such cases, a garden can be replaced by other functional and decorative elements that work just as well. Artificial grass is a good example of a functional solution for spaces where maintenance is complicated, such as playgrounds, roundabouts and other areas where planting and maintaining natural grass would be too difficult.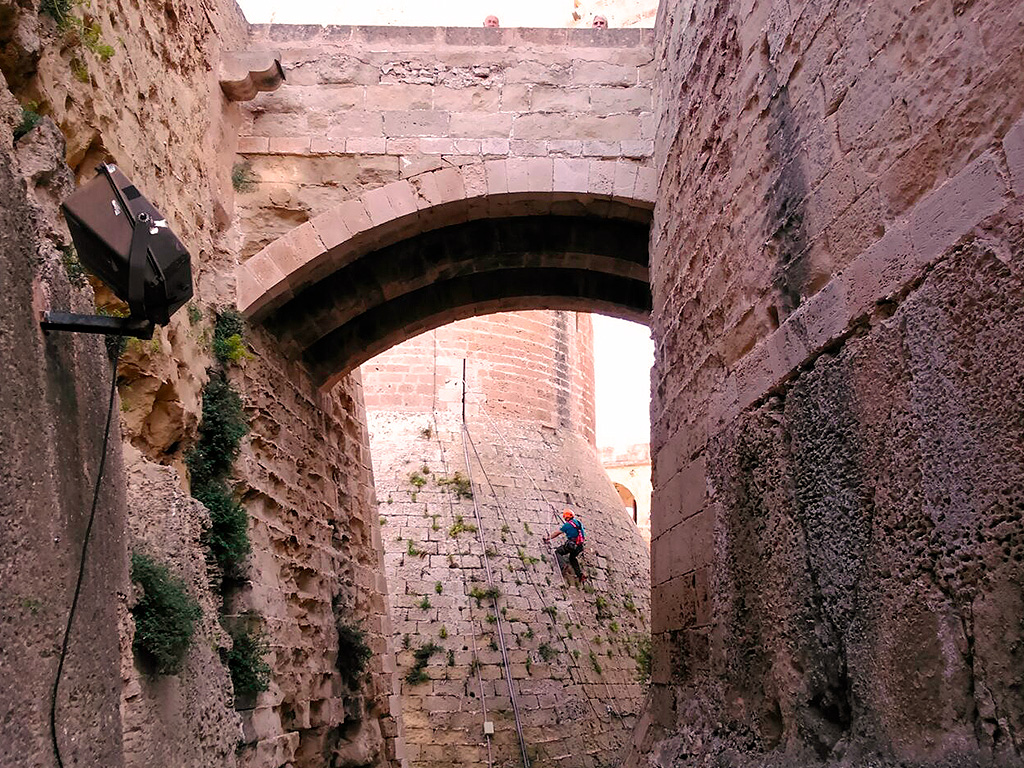 Heritage sites such as walls, churches, prehistoric monuments (talayots) and so on also require certain periodic maintenance. We have a specially trained team that can perform work in this kind of sensitive areas, and they are aware of the specific problems they can encounter at architectural sites. They are trained in work at height, for example, and have all the technical material necessary to ensure work is carried out with the utmost safety in place.
Installing rubber flooring in playgrounds and leisure areas, laying resin-bound tree surrounds, supplying and assembling urban furniture, and transplanting and treating single trees are some of the services we offer to complement our overall activity in terms of green areas and civil works.